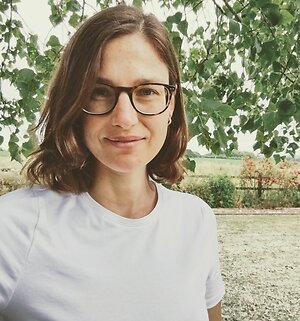 About Me
I feel blessed being a therapist: watching others open up to life is extraordinarily satisfying.
Irvin Yalom, in Staring at the Sun (2008)

I became a counsellor and psychotherapist after experiencing the lasting change good therapy can bring.

With long-term therapy - usually one of the pre-requisites to gaining professional qualification and accreditation - came personal growth, increased wellbeing and deeper, more authentic relationships with others. Along with self-care, these are resources I have both enjoyed for myself and, to the best of my ability, now use to support others.

I specialise in one-to-one work and currently work in central Reading, Wallingford OX10 and online.

Prior to building my private practice, I worked in the community, charities and the NHS in London. My roles have seen me assess clients who come to counselling for the first time and provide crisis support at a drop-in community centre in London Piccadilly. I also co-facilitated an art therapy group in an inpatient NHS mental health unit, an experience which has reaffirmed my appreciation of the healing potential of creativity in mental health.
More recently, I have been training in EMDR (Eye Movement Desensitisation and Reprocessing) and use the EMDR protocol with existing and new clients to heal trauma and relieve the symptoms of PTSD, OCD, phobias and anxiety.


Professional Qualifications:
EMDR Training, The EMDR Academy - in final stages of UK& internationally accredited EMDR training

Post Graduate Diploma in Integrative Transpersonal Counselling and Psychotherapy, Centre for Counselling and Psychotherapy Education (CCPE)

Foundations of Counselling & Psychotherapy, Centre for Counselling and Psychotherapy Education (CCPE) (Certificate)

Clinical Placement, Tasman Ward Low Secure Unit, Park Royal Mental Health Centre, Central and North West London NHS Trust

Diagnostic and Statistical Manual of Mental Disorders (DSM) (4 full training days)

Integrating CBT Modalities (Certificate)

Child Protection Awareness (Certificate)

Memberships:

Member of the UK Council for Psychotherapy (UKCP)
Member of the Centre for Counselling and Psychotherapy Education (CCPE)
Member of the EMDR International Association (EMDRIA)
Member of the EMDR Academy